Please be aware that TARO is not a comprehensive listing of all archive collections in the state, and some contents may not be up to date. However, it is a very good tool for discovering some archives.
Enter a search term in the box on the opening page. The image below shows a search for "Hiroshima."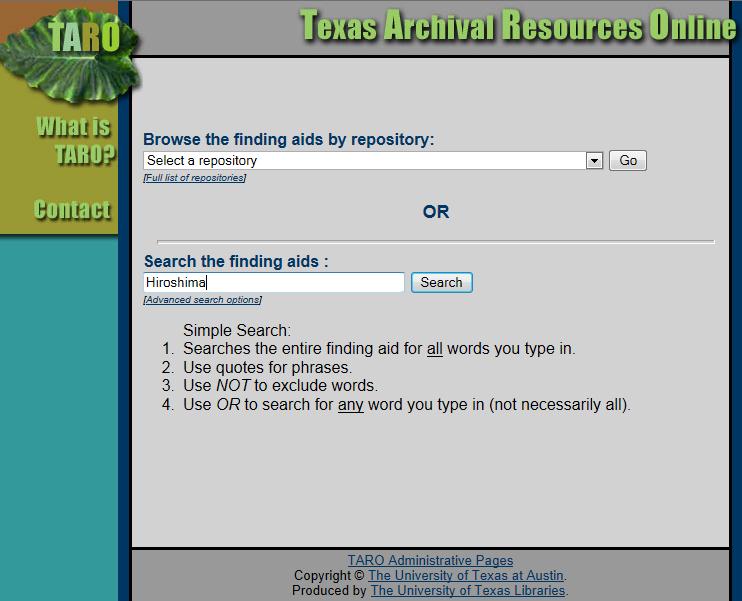 The results will show finding aids in which the descriptions contain your search term.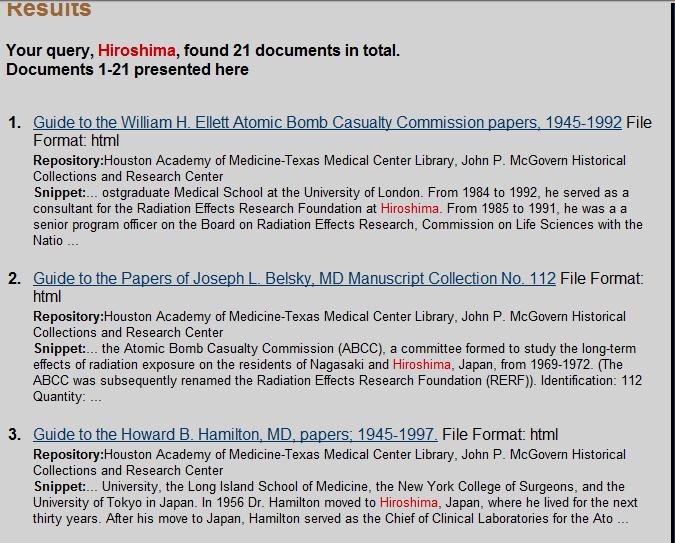 Clicking on a title will show the complete finding aid for the collection, along with any other information provided by the archive (for instance, special rules regarding access).