On the search page, check the box for Archival Materials to limit your search, then enter keywords related to your topic.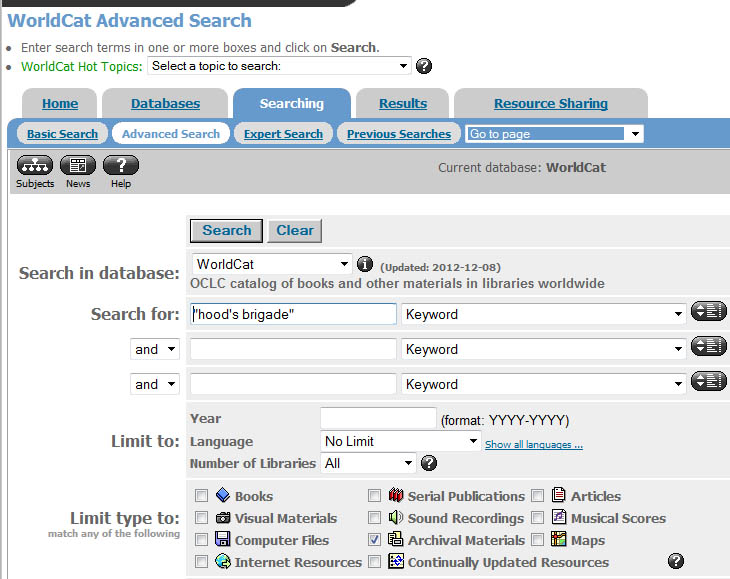 The search results will display titles of archive collections that matched your search.
Click on a title for more details, such as the holding institution. There is usually a description of the collection's contents (the Abstract) and sometimes biographies of key individuals associated with the collection (look under "Notes" for the biographies). Often, information is also included about whether the collection is open for research use.