Skip to Main Content
Recommended Databases
UlrichsWeb Global Serials Directory

This link opens in a new window

UlrichsWeb is a bibliographic database providing detailed, comprehensive, and authoritative information on serials published throughout the world. It covers all subjects, and includes publications that are published regularly or irregularly and are circulated free of charge or by paid subscription.

Web of Science

This link opens in a new window

Web of Science provides cover-to-cover indexing in journals from a full range of disciplines, from 1984 to the present. Made up of Science Citation Index, Social Science Citation Index, and Arts & Humanities Citation Index, each index is a true cited reference index, with citation counts and the ability to trace research forward or backward in time. Links are provided when full-text access is available.

Dissertations and Theses Full Text

This link opens in a new window

Dissertations can be excellent stepping stone to accessing peer reviewed research on your topic.
Other Education databases can be accessed on our Education Databases page.
Welcome to HIED 5367!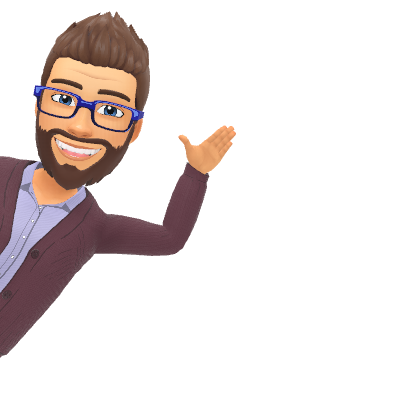 This guide has been designed for HIED 5367 - Diverse Student Populations. It contains key databases, tutorials, citation information, ILL information, and additional helpful resources. For additional assistance, please reach out using my contact information on the right. That's why I'm here and I'm always happy to help! I look forward to working with you. 😊
Please note: This guide is not exhaustive and is only intended as a starting point for students in HIED 5367. Although the guide may be useful for similar courses, this is not its intention.
Sample Research Topics
To develop your search terms:
Write out your question or topic in a sentence
Identify the most important words
Brainstorm alternatives for those important words (especially synonyms and historical terms)

Check the Thesaurus in your chosen database (if available) to determine the database's preferred term
For example:
Important word/term: Higher Education
Alternatives: colleges, universities, postsecondary education
Search string:
"higher education" OR colleges OR universities OR "postsecondary education"
Scope Note: Students who are the first in their families to attend a postsecondary institution.
Suggested Search/Subject Terms:
first generation college students
first gen college students
first-in-family
Veterans (General)
Suggested Search/Subject Terms:
Education of Veterans (Higher)
Veterans Education
Education & the Military
Non-military Education of Military Personnel
Military Education
Veterans
Military Veterans
Military Service
Administration of Veterans Affairs
Event/Branch Specific
Consider searching:
for the specific event or branch (including alternative wording, spelling, and abbreviations)
for the type of event (ex: search for terrorism instead of 9/11)
in Psychology or Sociology databases in addition to the Education databases
Suggested Search/Subject Terms:
Atheism

Religious

life of college students

Religion & Education
Religious cultural groups
Beliefs
Religious beliefs

Religious conflict

Religious factors

Religious discrimination
Suggested Search/Subject Terms:
College athletes
Athletes
Athletic Participation
College Sports
College Athletics
Student athletes
Specific Sport:
Search it as "college [sport]" (ex: "college swimming")

*Note - Cheerleading is generally not considered a sport in the library databases
Suggested Search/Subject Terms:
Black women college students
African American college students
Women college students
Education of African American women
African American education
Minority group students
Suggested Search/Subject Terms:
College students with disabilities
Education of students with disabilities (Higher)
Higher education of students with disabilities
People with disabilities in higher education
Disability Discrimination
Tips:
Consider searching:

for a specific type of disability or disability group (ex: mental, learning, or physical disabilities)
in Psychology or Sociology databases
Suggested Search/Subject Terms:
LGBT* college students
College students AND

Gay OR Lesbian OR Bisexual OR Transgender OR Queer

Homosexuality OR Bisexuality OR Lesbianism OR Sexual Orientation
Transgender OR Sexual Identity
Tip - Consider using the wildcard symbol * to pull all records that may be using that root word with a different ending. (Ex: LGBT will pull LGBT, LGBTQ, LGBTQIA, etc.)
Scope Note:
Suggested Search/Subject Terms:
Jewish college students
Jewish students
Religious groups
Race relations - Universities & colleges
Suggested Search/Subject Terms:
Mental health of college students
Psychology of college students
Mental health
Mental health services in universities & colleges
Mental health programs
Well being
Wellness
Tip - Consider searching for specific mental health issues such as stress management, depression, suicide, self-mutilation, etc.
Suggested Search/Subject Terms:
Distance education
Web-based instruction
Online courses
Nontraditional education
Part time students
Virtual classrooms
Virtual universities & colleges
Tip - Consider how the terms "online students" or "distance education" have evolved overtime, be sure to include any historical terms in your search.
Suggested Search/Subject Terms:
Education of refugees
Refugees
Migrants
Foreign students
Access to education
Student mobility
Librarian
Tyler Manolovitz
APA Citation Information
For introductory information and examples about APA citations, please view our APA Citations guide.
If you need access to the full style guide, Newton Gresham Library and SHSU-The Woodlands Center have print copies you can check out.
Other helpful resources include Purdue OWL and the APA Style Blog.
Distance Services & Interlibrary Loan
Take advantage of our Interlibrary Services to get almost any article or book you need, even if our library does not have access. If you are a distance student you can even request books from the main campus and have them shipped to your home for free.
To request a book we do not own, an article we do not have access to, or a book from the main campus, simply log in to ILLiad using your SHSU credentials and fill out the appropriate form. Please be sure to verify your contact information and mailing address.
For more information, please visit our Interlibrary Loan page.