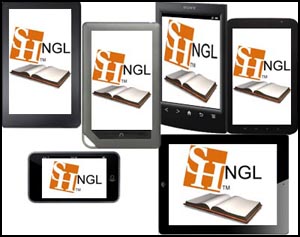 YOUR device. OUR ebooks. How cool is that?
This guide will help you understand how library ebooks can work with your personal e-reader or tablet device.
E-readers and tablets with a web browser can read most library ebooks while connected to the Internet.
But sometimes you want to download an ebook to read offline on your device. This is possible with many devices!
To start using this guide, choose the name of your device in the blue menu on the left.
Don't see your specific device? Use these tips:
- Most standard e-readers (NOOK, Sony Readers, Kobo, and others) will follow the same basic process as the NOOK.
- Most "smart tablets" (iPad, Galaxy Tab, Sony Tablets, and others), as well as other Apple devices like iPhone and iPod Touch, will follow the same basic process as the iPad.